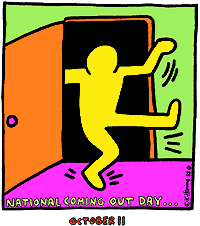 Yesterday when I got home, there was a "Sorry we missed you" notice from the USPS on my door. A package.

I left the house at about 12:45 and stopped by the package pick-up place on Lake Dam Road, where I was presented with a "birthday/care package" from my mom. Portuguese food! Yum!

I had a glorious day at Helios, sitting out in the sun on the bamboo patio. I caught up three days worth of blog entries.


---

At home, I cooked up some of my Portuguese food for dinner, and then matched 9 new songs to dances to try tonight.


---

Michael told us about "the Barbra concert" in MSG this weekend. Oprah, among other celebs, was there.

Everyone bitched about pretty much every song. The only two that people seemed happy with was the one for Georgia Winder — If you're going through hell — and one for Tahoe — The World.

Taillights replacement — too slow. Reggae Cowboy replacement — too slow. Never mind that these songs work — the queens want them to have the exact same tempo as the ones we normally do them to. You can't teach old dogs new tricks.

Aaron (
wail_o_years) made a guest appearance tonight, and remarkably, didn't miss a beat doing dances he knows, yet hasn't done in months and months.